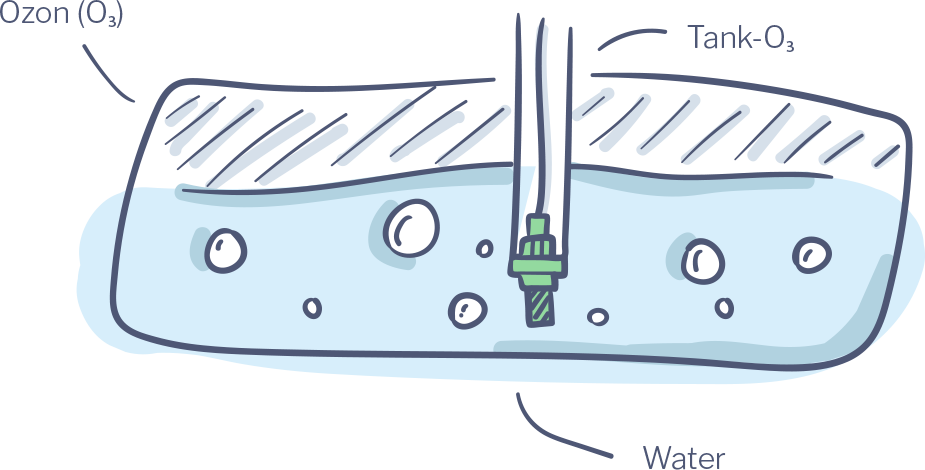 Due to delivery problems, we can only deliver products again as of June 15, 2022!
Unfortunately, this is pure force majeure! This applies to a complete Tank-O3 fresh water system, as well as to parts and accessories, it is no different.
How it works
Tank-O3 is a small built-in system for inside the clean water tank. Oxygen (O2) is converted into ozone (O3). through electrolysis. Since ozone is an extremely strong, odourless, and by the minimum production a non-hazardous oxidant, Tank-O3 ensures that water in the clean water tank, but also the clean water tank itself, remains completely germ-free. Tank-O3 kills all bacteria, viruses, fungi, spores and ensures that the water tank remains completely biofilm-free. This is a unique feature that no other system can offer.
Note: Everything requires (minimal) maintenance, including the Tank-O3 fresh water system. We recommend checking the cell core for limescale once every 2 to 3 weeks (in areas with hard to very hard water, such as Portugal and Spain, even more), and if necessary to remove the deposits in a little cleaning vinegar. No effort but important! See "Cleaning tips".
For information: See animation video at the bottom of this page!